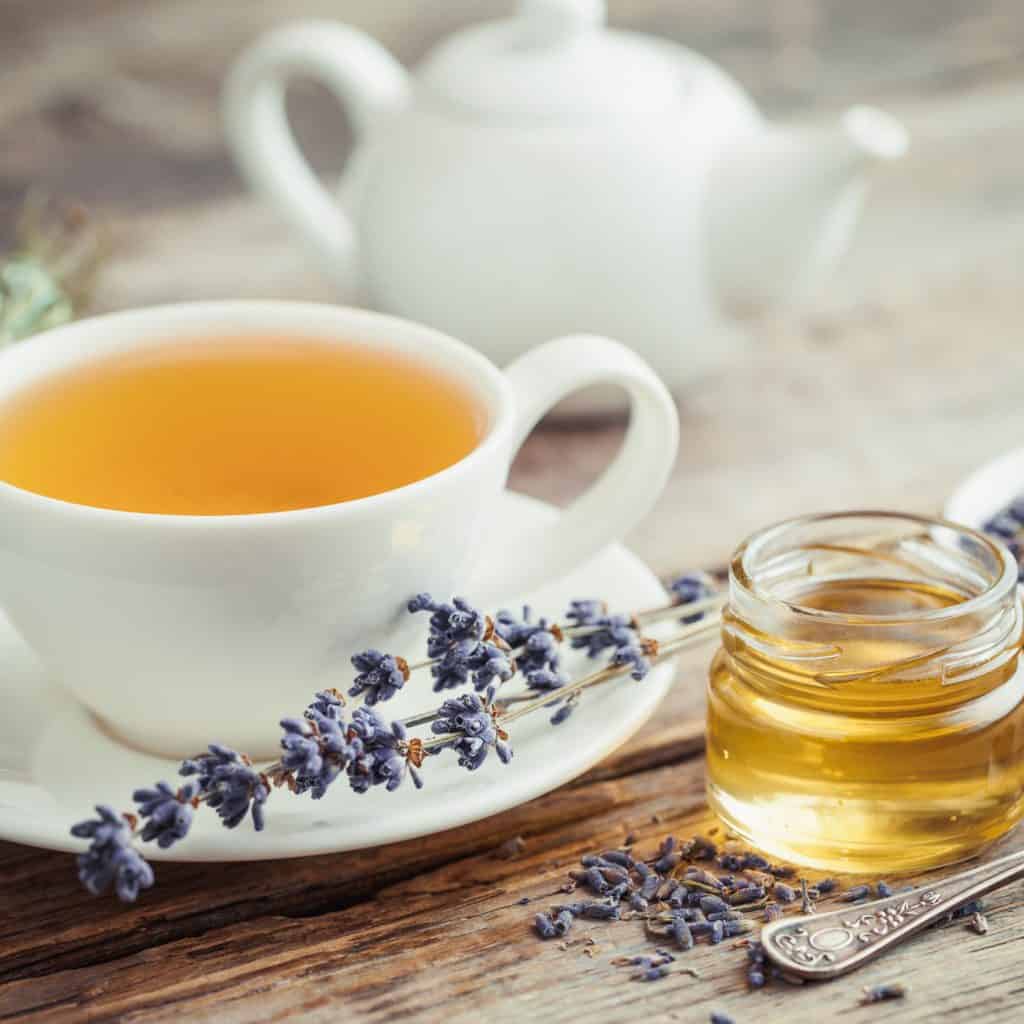 When winter hits (at least here in Canada) it's easy to forget that you could have ever spent most of your recent days living and enjoying the outdoors.  The dark, cold, wet and often snowy climate can leave most of us dreaming of longer hotter days. If you're like most of us and you want to reminisce about warmer weather then there's no better way then to evoke the smells of the season you crave.
This is why dried lavender can be so effective to keep on hand, not only for your physical well being, but also for the lasting effects that the aromatic scent has on your mental wellness.
We have compiled a "Winter's Edition Top Ten Lavender List" to get you feeling that summer way even though the dead of winter is getting its grip on you.
Bath – One of life's simple pleasures gets simpler by just tossing some dried lavender stems in a hot tub of water and going for a soak.
Tea – If you haven't tried lavender infused tea by now then you are missing out! Try a blend of dried lavender flower heads, chamomile, oat straw and any of your other favorite calming herbs.  Make sure you have a few minutes to relax or sleep afterwards because you want to rush anywhere after downing this elixir.
Lavender Pillows – Sewing dried lavender into small satchets and placing them under your pillow at night makes for the dreamiest of sleep. You'll soon be drifting off into dreams with brighter sunnier sky and waking up more rested than ever.
Gift Wrapping – 'Tis the season, so why not make it special by including some lavender in your gift wrapping. Its great to tuck into boxes and under tissue paper for a very pleasant scent upon arrival. You can also press flowers onto cards or wrapping paper to give it your own stamp.
Gift Giving – Even better order some bundles of lavender to give away as hostess gifts or to have on hand for those unexpected moments where you need something to give. Attach your favorite handwritten recipe and a festive bow and voila you have a unique gift to give!
Baking – Nothing make your home smell better than seasonal baking that's infused with lavender. Add dried buds as toppings to iced cookies or get in touch with your inner foodie and create cakes, tarts, pies and more.
Room Spray – Make your own lavender water by adding 5 drops lavender essential oil for every 5oz distilled water. Store in a spritzer bottle and enjoy as a refreshing room spray
Lavender Wreath – Dried bundles make for unique holiday wreaths add some bright berry poppins and you'll have a showstopping piece.
Lavender Coconut Sugar Scrub – Another great gift idea or keep it all for yourself: Mix 1 cup white sugar, ½ cup melted coconut oil, 10-15 drops lavender essential oil, 2 Tbsp dried lavender buds. Store in a pretty glass jar and wrap with a ribbon for a perfect little homemade gift.
Lavender Sour Syrup – What do you need this for? One answer. Lavender Whiskey Sour. All you need is 2 cups of sugar & 2 cups of water, 1/2 cup dried lavender, freshly squeezed lemon juice. Boil the sugar and water until dissolved, add lavender, let steep 15 mins, strain, add lemon juice and refrigerate.
Those are the top ten uses for dried lavender in the throws of winter as brought to you by the McKinley Landing Farm. What other uses do you find for your lavender during the off season?  Let us know!