McKinley Lavender Hydrosol
Fragrant lavender takes on a luxurious spin with our all-natural McKinley Lavender hydrosol. Our McKinley lavender hydrosol is a combination of both English and French lavender and is derived straight from fresh-cut lavender. All of our lavender is hand-harvested on our farm. During the oil steam-distillation process, a natural hydrosol (floral water) is expelled simultaneously with the lavender oil. We capture, formulate, and bottle this hydrosol into floral mists.
The lavender floral essence smells fantastic when used as a natural linen refresher, a face mist, or a natural room deodorizer. While the lavender spray is quite light compared to the scent of an essential lavender oil it is still very aromatic. This makes for a very soothing scent when used around your home, office, or vehicle.
We offer one size of McKinley lavender hydrosol for sale. We also have two lavender sprays that have been specially diluted for kids and pets. It's important to note that children and pets should not have full-strength lavender oil or hydrosol applied directly to them. Especially if they are new to natural herbal formulations.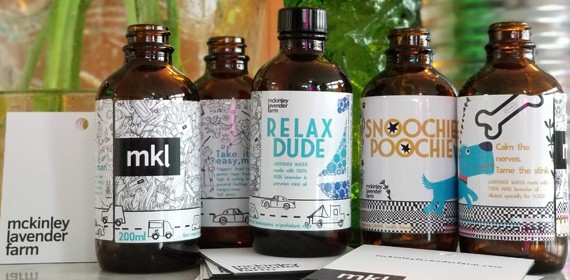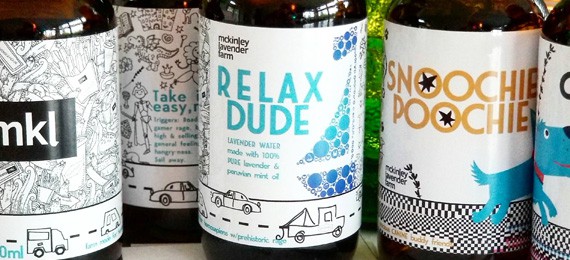 Some of our lavender sprays at McKinley Lavender Farm have been formulated with custom scents. These range from such aromas as citrus, rose, hydrangea, and mint. These floral sprays change from season to season and are based on what's being harvested in the garden. However, we will always try to stock McKinley Lavender hydrosol in our shop.
Lavender and peppermint floral essence is the perfect cooling mist for hot summer days. It's also a nice little pick-me-up. Mist on your face or in your space when you're feeling a little run down or tired.
Hydrosol is great for when you're looking for a unique gift, souvenir, or something to add to your own personal self-care routine. You can't go wrong with a mist of fresh lavender spray. Follow us on Instagram to learn more.