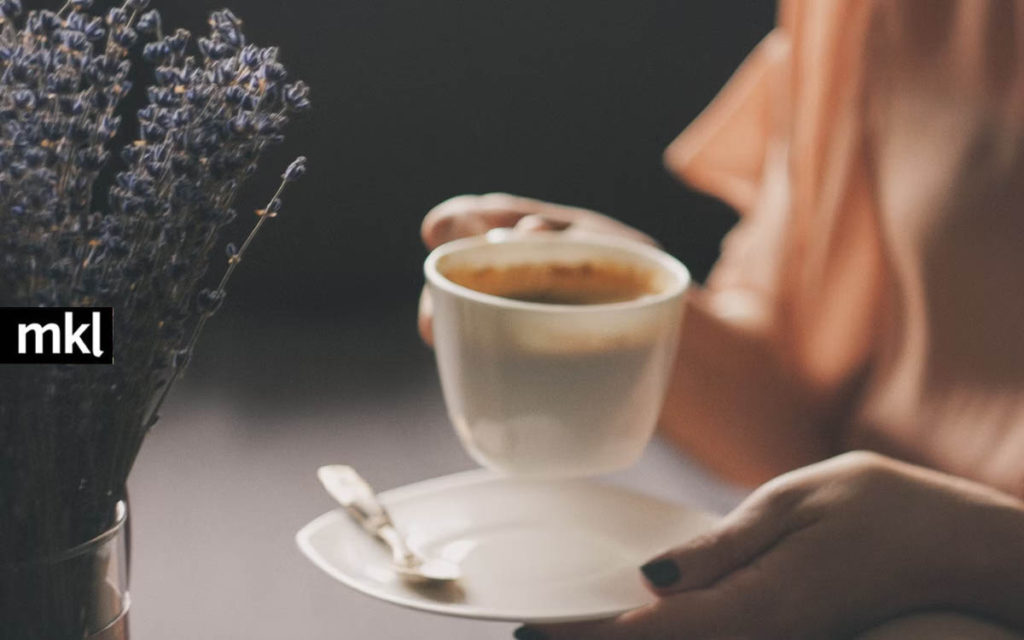 Lavender is an incredibly versatile plant. This purple flower does wonders for skin, odours, and calms a busy mind. But, did you know that lavender is also a delicious addition to beverages? If not, we're here to tell you about the awesomeness of lavender-infused drinks! With the help of our beloved purple pals, you can make all of your favourite cocktails or mocktails with a lavender twist. The clean and floral aroma is the perfect addition to all of your spring drinks. In this article, we will be going over some of the best beverages to infuse with lavender! Follow along below to learn more. 
Mocktails and Cocktails with Lavender in Kelowna!

Here you will find a number of classic cocktails that have been enjoyed for decades. In the description of each beverage, you'll discover ways to level up each drink with a lavender twist. Check 'em out! 
Generally, you'll find most lavender-infused cocktails paired with gin. However, it goes surprisingly well with almost every kind of liquor. From Margaritas to Old Fashioneds, a hint of lavender can add so much depth and dimension to your cocktail. One of the best lavender cocktails you can make is a Lavender Blueberry Bees Knees. This recipe is fun and colourful and perfect for when the weather starts to warm. Enjoy this delicious spin on the classic Bees Knees by adding lavender simple syrup and blueberry-infused gin! You can easily make blueberry-infused gin by combining gin and blueberry and letting the mixture sit for a few minutes. Then strain the blueberries and there you have your berry own blueberry gin! This gorgeous drink looks almost as good as it tastes.
Another great drink to try is the lavender lemon drop. This citrusy vodka cocktail is a summer favourite that you will keep coming back to! Originally, the lemon drop cocktail was created by a man named Norman Jay Hobday in the 70s. The name was derived from lemon drop candies which have a similar taste. In order to put a purple spin on Hobday's classic drink, just add lavender simple syrup to your favourite lemon drop cocktail recipe. To level it up even more, use a lavender-infused sugar rim for an extra burst of sweetness. 
More Drinks to Add to Your Menu!
Margaritas are great. They're loved by many across the world.  So much so, that in a study done in 2008, Americans reported that it was their favourite cocktail. The same study found that nearly 185,000 Margaritas were consumed per hour in the US—now that's a lot of tequila! But, if you're bored of this quintessential recipe, a hint of lavender can breathe new life into this all-time favorite cocktail. Simply add lavender simple syrup to your best Margarita recipe and bam! You have an elevated cocktail with little to no effort. 
Nothing says class quite like an Old Fashioned. Many would consider this drink to be the original cocktail; the cocktail that paved the way for bartenders across the globe. While it may seem criminal to make changes to such an iconic drink, we assure you that the Lavender Old Fashioned has only pure intentions. To enhance your OF, try infusing your whiskey with dried (culinary) lavender flowers. Then, mix in your favorite lavender simple syrup to layer on the purple flavour! Voila, your very own L-OF!
Lemonade is unquestionably the drink of choice during the summer. But, after years of drinking plain, yellow lemonade, it starts to get old. Liven it up with–yup, you guessed it—lavender simple syrup. Like most of the recipes above, all it takes to infuse your drink with purple power is a bit of lavender simple syrup paired with your favourite recipe. And, if you want to go the extra mile, you can always make a lavender sugar rim to go with your drink. 
At Lavender Jack's (opening soon), you can find everything you need to make the best lavender-infused cocktails. Stop by when we open and grab simple syrup, infused sugar, and other funky add-ons! 
Contact Us Today!
Lavender cocktails and mocktails are super fun and vibrant drinks to add to your bartending repertoire. Be sure to stay tuned to our social media, website, and blog until the opening date of Lavender Jack's! As always, if you have any questions about purchasing lavender in Kelowna, feel free to contact us. Or, if you have any inquiries about Lavender Jack's, don't hesitate to reach out.
We look forward to welcoming you soon at our new location!