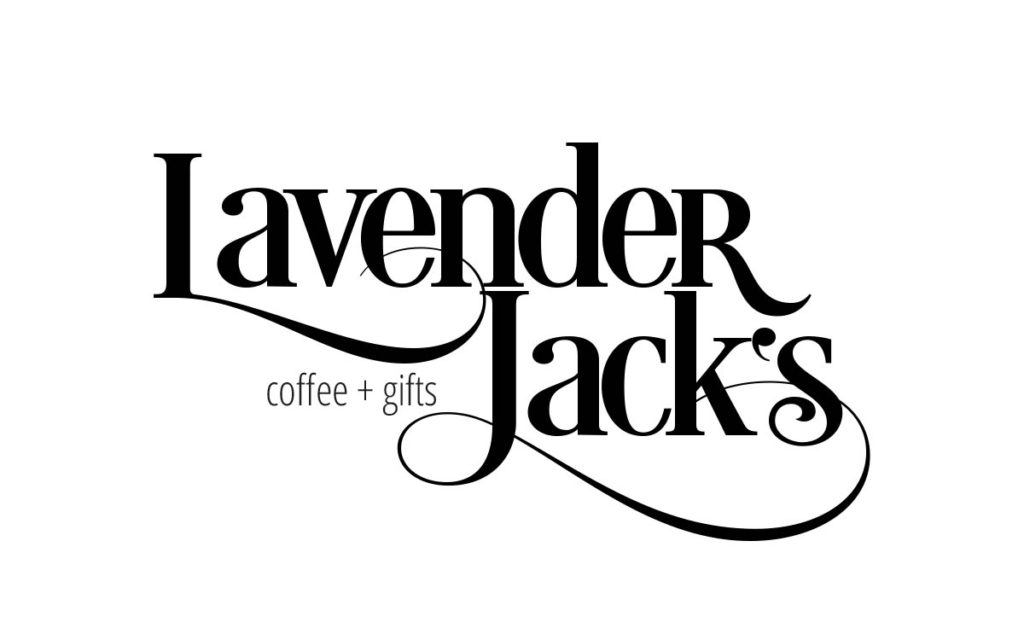 Anyone who has ordered lavender with us before knows that unfortunately, our farm does not currently have a physical lavender shop in Kelowna. Currently, our products are only available for online wholesale orders. Despite several calls every day asking to visit our farm, we simply do not have the zoning in place to allow on-site visitors. However, we have an exciting new addition in the works that we hope can provide the experience that our fellow lavender lovers are looking for!
Coming spring 2023, McKinley Lavender Farm is going to be opening a coffee and retail lavender shop in Kelowna called Lavender Jack's. At our new shop, customers can find unique gifts and merchandise, coffee, locally-made baked goods, and of course, all things lavender! And, Lavender Jack's will be located in a beautiful off-site locale to ensure that we can accommodate all of our customers.
Continue reading the article below to learn more about McKinley Lavender Farm's latest endeavor!
You're invited to Lavender Jack's lavender shop in Kelowna…soon!
At McKinley Lavender Farm, we've always wanted to be able to host our customers and out-of-town visitors. However, to do this on our property would be a logistical nightmare. Our farm and gardens are on a hillside property with only one way to get in and out. And, unfortunately, city zoning and bylaws prohibit us from hosting guests on our farm. While it saddens us that we can't bring anyone to visit the farm gardens at this time, we're over the moon about our new solution. 
That's because, for the past few years, we've been diligently working towards a solution to all those phone calls that we receive each summer day. We've been in search of a location that had the right vibe and was close to the farm. A place that was serene, had a water view and was surrounded by nature. It also had to have the right commercial zoning in place. Our past lives in marketing, saw us working from downtown offices. We knew right away that downtown Kelowna wasn't where we wanted the farm shop to be. So, we searched high and low for years to find somewhere and something that ticked all of our boxes. Lo, and behold we found it during the height of the pandemic and we've been working diligently ever since to bring our vision to life. 
When will we open and where will we be located?

Fast forward to today and we are in full renovation mode with a spring opening date now on the horizon.
Lavender Jack's was the perfect fix to our hosting problems. By opening a lavender shop in Kelowna off-site, we don't have to worry about bugging our neighbours. Or, dealing with issues that inevitably arise when you work and live out of the same place. 
If you're as eager as we are, you're probably wondering when the official opening day is. While we aren't sure of the exact date, we are aiming to be open to the public by early spring! So, as we get closer to the spring season, we encourage you to stay tuned to all of our platforms. This way, you'll get the latest updates about Lavender Jack's and the official date of opening. 
We won't specify the location of our new lavender shop just yet. However, we'll give you a hint in the riddle below about where you might find Lavender Jack's:
"This object can be driven, but has no wheels, and can also be sliced and remain whole." 
What can we expect at Lavender Jack's?
At Lavender Jack's, you can expect to find a modern, and cozy coffee shop with lots of things to look at 😉
There are so many exciting partnerships that we will announce in the coming months. From a local bakery that will be filling our bakery case with delicious goodies to coffee made by one of the best coffee roasters in Vancouver, BC. Our coffee and lavender shop in Kelowna is being billed as an open-air cafe with outdoor seating to take in the surrounding views of nature. Inside you'll find new lavender products that we haven't offered previously on our website. Think of products that will enhance your Okanagan dinner parties, and encourage you to experiment and try new things. There will also be a growing list of items that will make great gifts for locals and visitors. 
Finally, longtime and new patrons of McKinley Lavender Farm can look forward to buying lavender plants for their home gardens, along with seasonal flowers direct from our farm each morning. As we near the opening date, we promise to keep all of you informed about when you can come and visit Lavender Jack's lavender shop in Kelowna. We hope you're as excited as we are! 
Be sure to stay tuned to our social media, website, and blog until the opening date for the latest updates! As always, if you have any questions about purchasing Kelowna lavender for sale with us, feel free to contact us.
Or, if you have any inquiries about Lavender Jack's, don't hesitate to reach out. We look forward to welcoming you very soon at our new location!