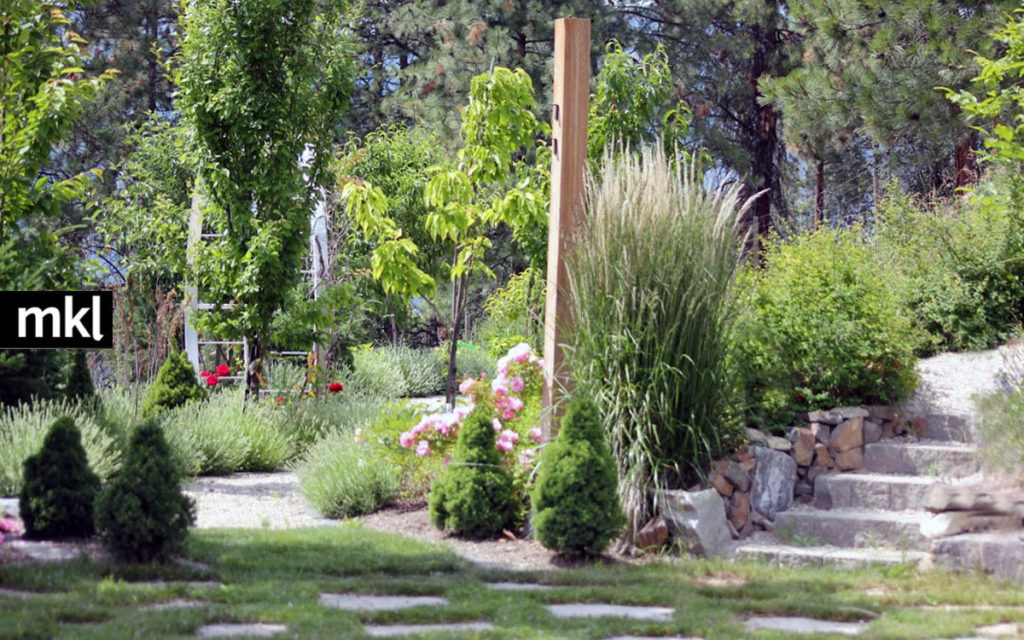 It's that time of year when we experience all the fun of harvesting our 2022 lavender farm in Kelowna! Getting to this year's lavender harvest was very different than last year's journey! The heat dome crushed us last year. It was so hot, so fast and so early that we were scrambling to cut everything at once.
We were saddened to see the damage that some of our French Phenomenal lavender plants suffered due to the extreme heat. Due to the age and size of these beauties, we were hesitant to replace them too early. Glad we waited! It would appear that we have only lost 4 out of hundreds of plants. We surmised that the heat dome caused more damage than that but the lavender managed to live up to their planting zone ranges quite well. After we harvest the French in late July we will trim off the damaged parts of the plant and monitor their re-growth for next season.
With that being said, some other plants in the garden did not fare as well. We lost or had heavy sun damage to at least four Japanese Maple trees. They were all established, mature trees; between 5-9 yrs old. We are seeing if we can bring them back to life the same way we managed to bring back a row of roses that also completely died from heat-related stress last summer.
Despite the urge to rip them out we followed some advice and cut their huge limbs back to the root. This summer they're in full bloom and looking healthier than ever! They are thriving behind a row of Deep Purple Lavance lavender plants which outperform in our temperamental climate here at our lavender farm in Kelowna.
Weed friendly farming
I didn't think it would be possible to have them looking this good this quickly after basically gutting them last fall.  I've found that exercising patience with things makes all the difference. Often plants will appear dead on the outside, but with a little nurturing they can come back stronger than ever. This strategy also fits with our commitment to sustainability and earth-friendly maintenance. We don't use pesticides on anything.
Even the weeds grow friendly around here, mostly because we don't have time to keep up with them since it's primarily two of us, but also because they are really pretty in their own right. In fact, some of our weeds patches and ground cover are prettier than some of our contrived beds this time of year.
We've had an unusual but completely welcome and understandable June. It was rainier than ever and one of the wettest springs on record here at our lavender farm in Kelowna. That made for a very slow start to a lot of our lavender varieties. We would normally harvest beginning last week, however, we will not begin harvesting this year until next week. Officially we are 3 weeks behind. With patience, there does come a reward!
The lavender flowers are more abundant and so incredibly rich in colour this year. Last year things went so fast, that they hardly had the chance to plump up. Many stems were spotted with sunburns and had to be tossed. This year it is completely opposite. The English lavender is so rich in deep purples and regal blues that we had to change out the picture on the home page! We're also harvesting the most lavender we've ever produced. Partially thanks to adding new sections each season and definitely thanks to the more stable weather we've had.
What's in Bloom and What's Coming Soon to our Lavender Farm in Kelowna!
French Phenomenal – Coming Soon!
As always I can't wait for our French Phenomenal plants to come into bloom. They have an incredible scent and grow more stoic every year. This year's crop is a staggering length, so hopefully, we can adapt our boxes to ship out full-size lavender bundles. If I had to guess I think that the French Phenomenal Lavender bundles could be over 3ft in length when cut this year. These bundles would make incredible showpieces for any floor or table arrangements at your wedding or events!
White Ellagance – Harvesting Now!
The White Ellagance lavender bundles are looking great so far. They flower slightly after the English and before the French. This year's white lavender is unfortunately on backorder until the autumn harvest. We have a limited quantity and what we do have tends to sell out in our pre-sale season each year. It's such a cool variety, it smells like mint and looks stunning as a fresh bouquet.
Hidcote Blue – Harvesting Now!
Hidcote Blue lavender is in full bloom and is always one of the earliest. The majority of our Hidcote is on the hill field facing southwest. It gets a lot of sun exposure, but even the plants that don't receive the same amount of sunlight tend to bloom first. This plant is an amazing traditional lavender. The colour is perfect and the blooms are lush.
Super Blue – Harvesting Now!
Super Blue lavender bundles are going to be really full this year. This plant has really benefited from the cooler temperatures. This is a whispy variety with a slight wave in the stem making each bundle unique. The Super Blue lavender bundles are cut at a mid-length meaning it is shorter than the Phenomenal but longer than the Hidcote Blue.
Deep Purple Lavance – Harvesting Now!
Deep Purple Lavance is a new variety for us and it has quickly become a customer favourite. The deep purple blooms on the lavance bundles are lush like a Hidcote Blue but very deep purple like a grape.  It's a pleasant surprise that they also carry a sweet, grape-like scent.
The other varieties like our Munstead are resting this season but will be back for next year.
Why can't we come and visit your lavender farm in Kelowna? 
We would love nothing more than to host guests at the farm. Unfortunately, our zoning does not permit our business to have guests at the farm. Until we get that changed it continues to develop as a garden and one day we hope to be able to share the gardens with visitors and locals alike. We don't have the energy to escalate this with the city of Kelowna at this point, so we have taken steps to be able to expand while we continue to harvest our lavender and grow our gardens each year.
We have purchased a new retail location and will be opening a cafe in the Quail Ridge area soon. The new shop will be a really cool place to come and visit.  We'll have retail lavender products for sale in Kelowna that will not be available anywhere else, along with an espresso bar and other goodies.
When will we be open? We wanted to open this year, but the only thing we've committed to with this new venture is taking it nice and slow so that it's done right. We're working on design and renovations at the moment to create a fun space for lavender enthusiasts.  Along with opening the shop comes years of product development that we can finally unleash. Our unique recipes and products will finally have a home when we open the new cafe and retail space.
We'll be sure to keep you updated!