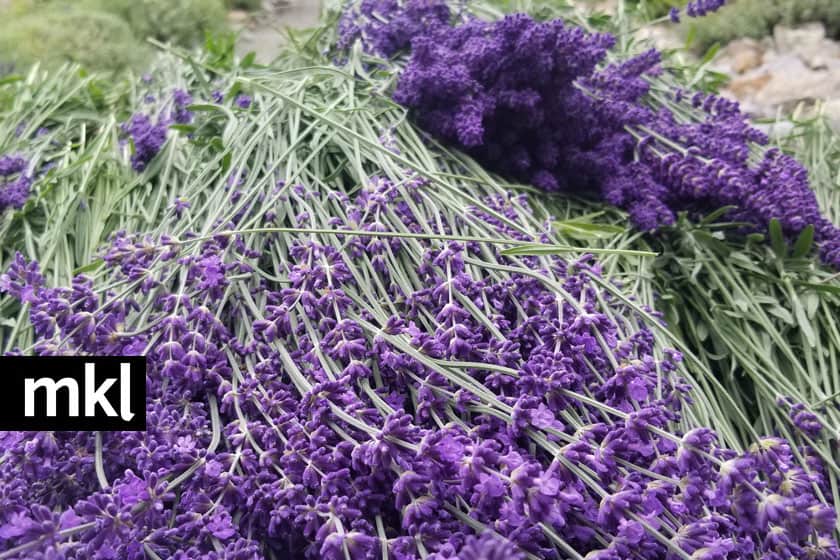 We have dried lavender bundles back in stock for 2020!
Our 2020 lavender harvest has finally begun!  We got off to a slow start due to the rain and cooler than normal temperatures in the Okanagan, but our English varieties have finally had just enough sun to start cutting. We have added our English Folgate and Hidcote Lavender varieties back in the shop for sale as of today.
These two fragrant varieties will be dried and ready to ship out beginning the week of July 6th. As always these varieties sell out before the end of the season, so if you've been waiting don't delay and be disappointed.  We could experience a second mini-bloom near the end of the summer. Then again, this is 2020 and if I've learned anything it's not to count on the past!
Fresh lavender bundles are also now in stock for local pick up at the farm. Place your order and specify in the order notes which date you would like to have your order ready for. We cut fresh lavender orders the day of pick up, so we do appreciate 48 hours notice before picking up to ensure your order is ready. There is no maximum height and size for fresh lavender bundles, since we aren't limited to a specific box size. This is especially beneficial for anyone waiting patiently for the tallest of the tall, French varieties to start blooming. With some more sun in the forecast we shouldn't be waiting too much longer.
Comparison of the two lavender varieties that are back in stock:
Here's a great picture to compare the two varieties Hidcote and Super. You'll notice the Hidocte is a deep true lavender blue. It has very, fat chunky blooms, a shorter stem and tight flowers. The Super is more of a purple blue, especially when dried.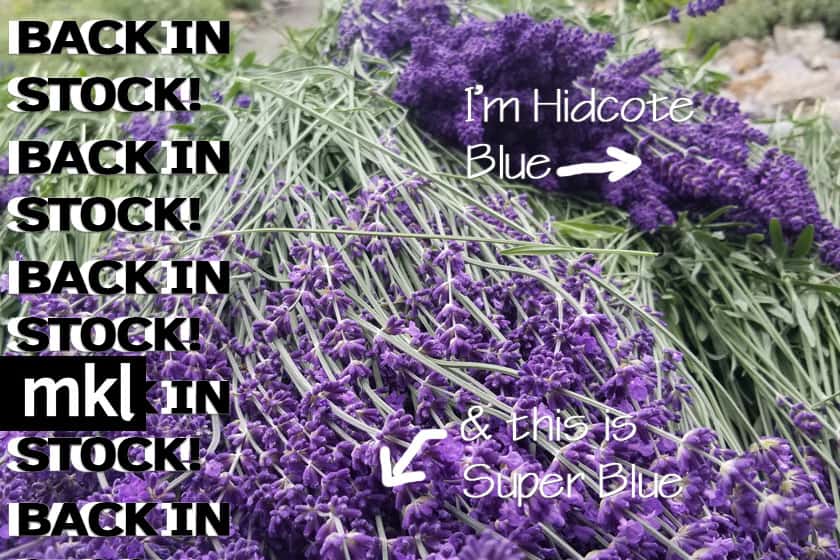 In comparison, Super has a flower that is slightly more delicate looking than the Hidcote Blue and is more on the purpley-pink side rather than the purpley-blue.
If you still have questions please reach out to us!