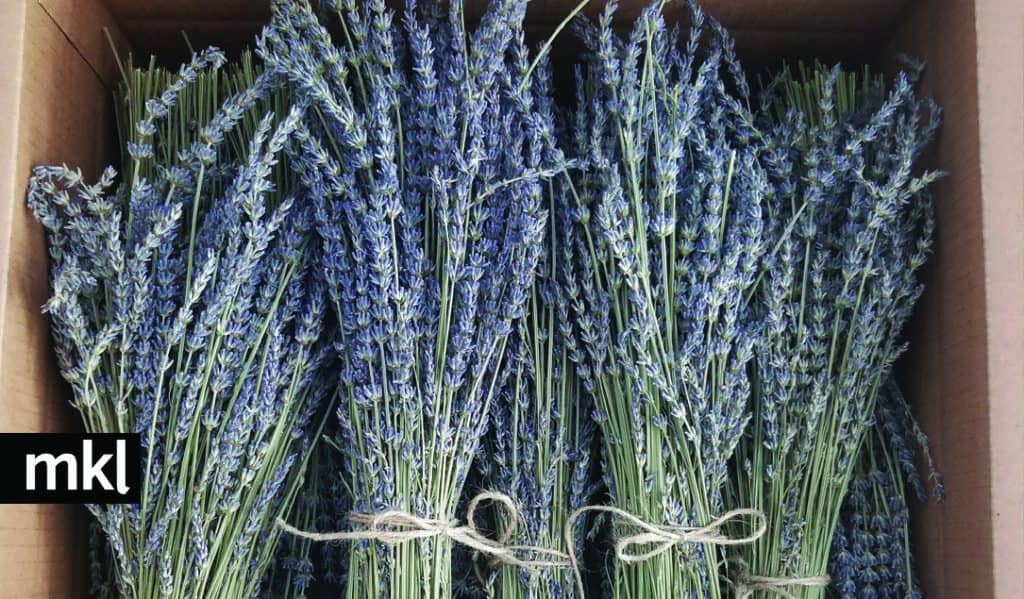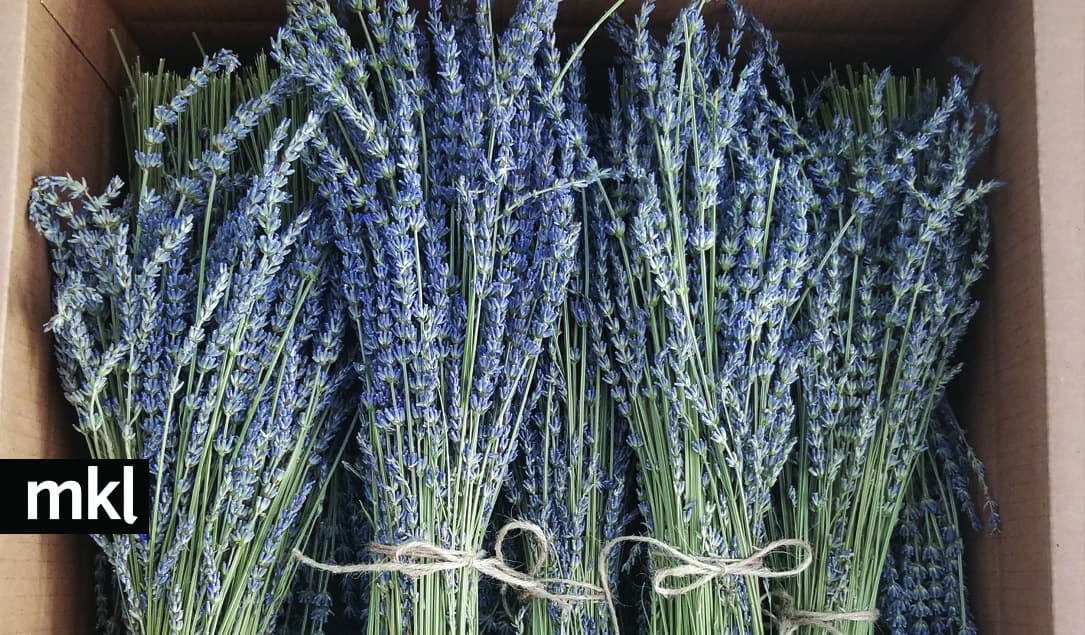 How big are your lavender bundles?
This is the most commonly asked question that we get asked at McKinley Lavender Farm in Kelowna. Everybody wants to know just how big our bundles of fresh and dried lavender are. First of all, the easy answer is big. But, we know that doesn't help when you're planning for tablescapes, wedding walls, and floral wreaths.  So, just how big – is big?
First, let's talk about how we harvest our dried lavender. We normally start sometime in June. Early, if the weather has been outstandingly warm and sunny for some of our early blooming varieties like Super. Towards the end of June for the long tall Phenomenal.
Lavender is a hand tended plant around McKinley Lavender Farm. This means that we spend months weeding and checking plant health before our big harvest begins. We also cut and tie each bundle by hand too. We use collapsible, serrated blades similar to this, to cut our lavender come harvest time.
Depending on the size of the plant we visually inspect to see where we will grab and bundle before we cut. On a large, mature plant we can pull anywhere from 5+ bundles.  Smaller, less established plants will only sometimes yield one bundle. Plants under 3 years are generally pruned and their flowers and stems are used solely in oil and hydro-sol production.  This is because the plants are generally too small to produce a meaningful sized product. Generally, the stems on a new lavender plant are quite short.
Our boxes are 18″ in length and 18″ wide. We pack in alternating layers of five bundles.  Our lavender is shipped in quantities between 20-40 bundles per box. Pictured below is a box of dried Super lavender bundles ready to ship.  The majority of lavender you will find online will note that their bundles are 150 stems. Well, we are happy to report that our bundles are almost double that size! MKL bundles come in at an average of 250 stems per bundle! The base of the stems together measure approximately 3″.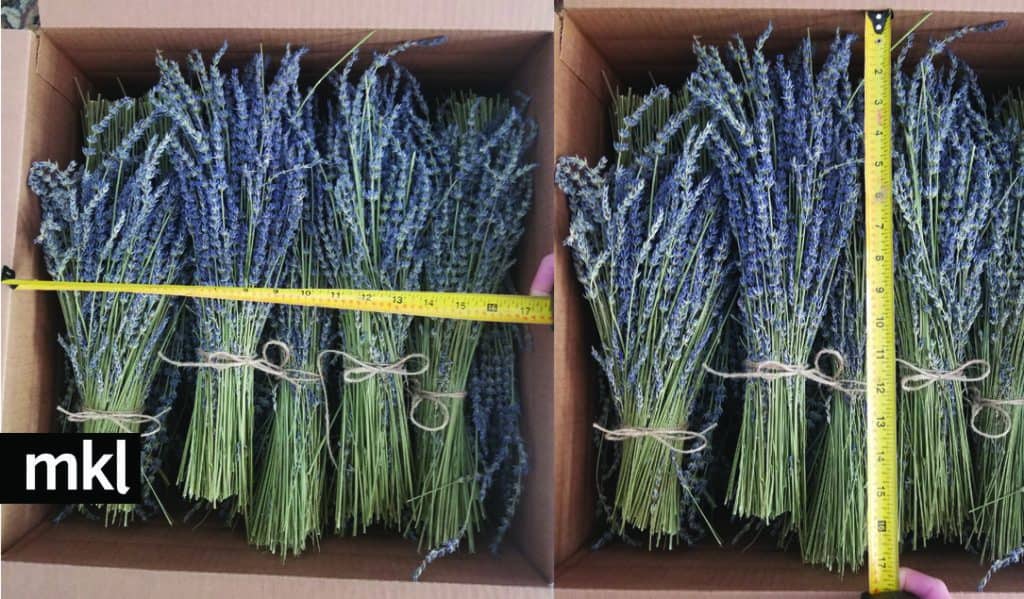 How big are your fresh bundles of lavender?
Our fresh lavender is a little different in cost and size. We offer local pick up for our fresh bundles which means that we can cut them to any size you need. This is great news for anyone looking for those giant, wispy french bundled plants. They make for such stunning focal pieces. We will overnight ship boxes of fresh bundles as well, but we do so with caution. Fresh lavender wilts quickly. Due to this it requires quite a bit of attention to keep stems upright. To combat droopy stems on your fresh lavender we suggest storing them in a refrigerated space if at all possible. You could also set them in a container of ice water to keep them perky. If your event is a few days out, then we suggest changing the water at least once per day.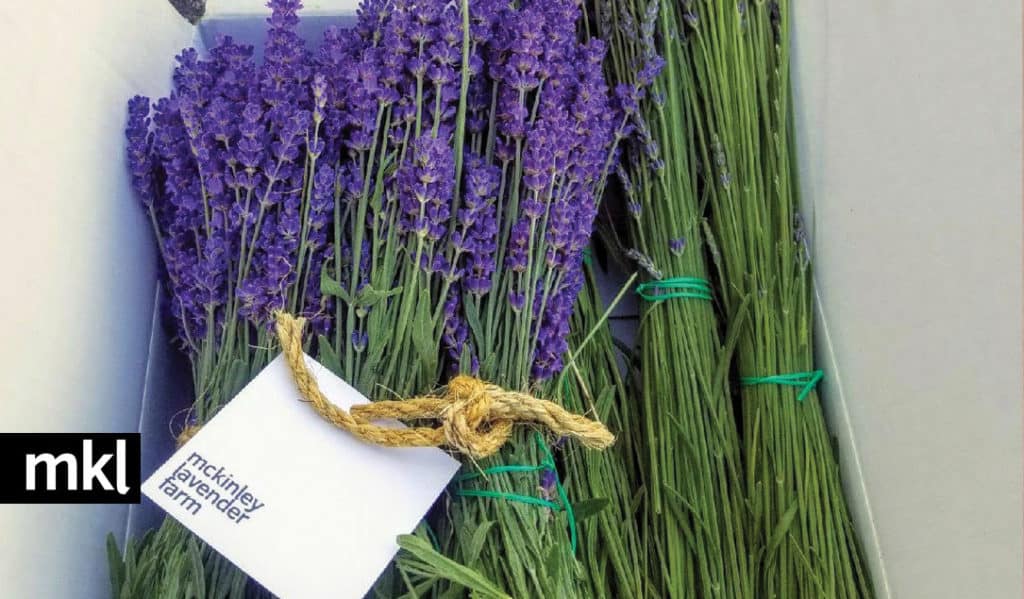 We hop that helps give you an idea of our bundle sizes. If you have any more questions before you order please get in touch with us!